First 2027 CARB regs-compliant diesel engine enters fleet service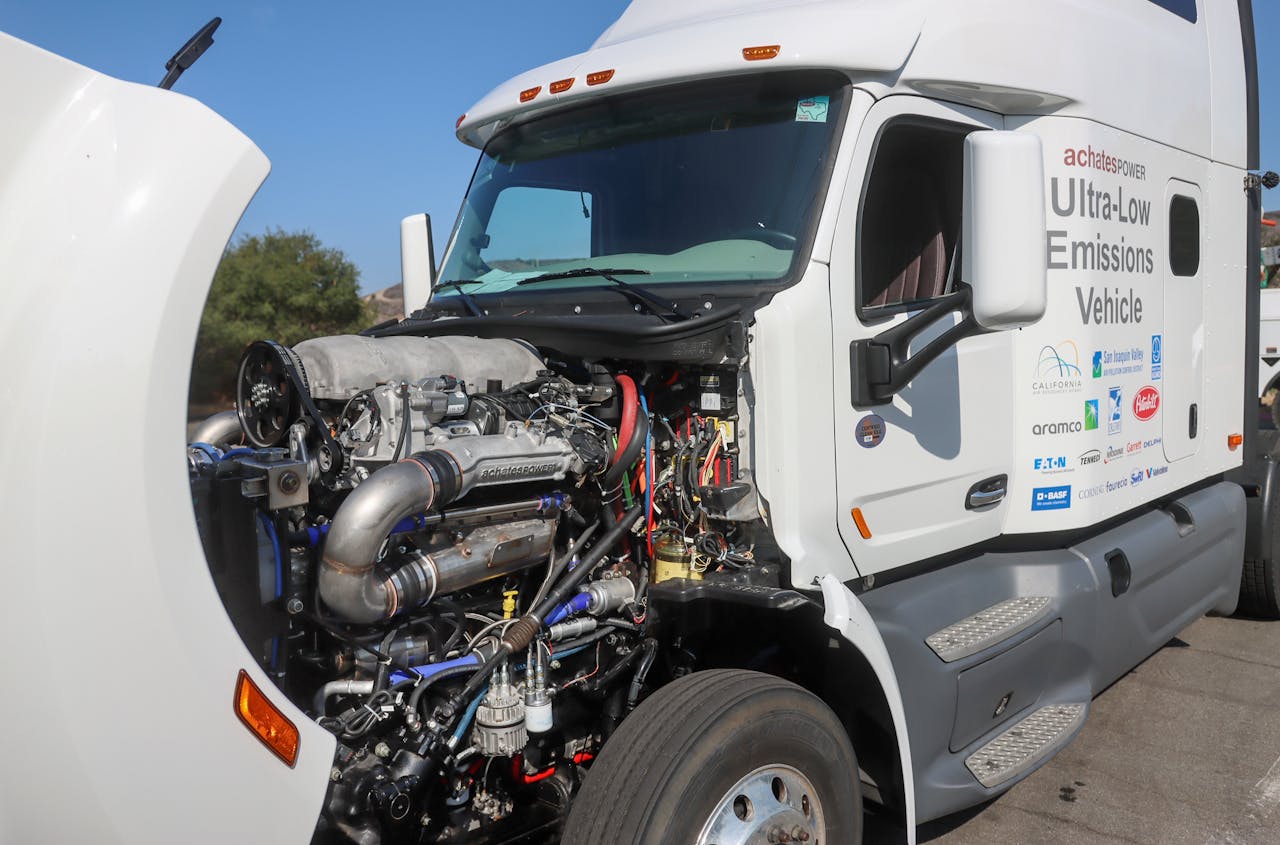 Achates Power says its new engine is the first diesel engine on the road to be compliant with CARB's stringent 2027 ultra-low NOx emissions regulations.
Achates Power has announced that the heavy-duty diesel engine it developed in a project funded by the California Air Resources Board (CARB) and several partners has entered fleet service with Walmart in a Peterbilt 579 tractor.
The company says this is the only diesel engine operating on the road capable of meeting CARB's 2027 regulation, which requires a 90% reduction in emissions of nitrogen oxides (NOx) compared to current standards.
The project team also demonstrated that the engine, known as a heavy-duty opposed-piston diesel engine, reduces carbon dioxide (CO2) by 10%. The Achates Power ultra-low-NOx engine is engineered to achieve superior fuel efficiency because of its lower heat losses, improved combustion and reduced pumping losses, the company said.
Achates noted the cleaner engine is able to deliver ultra-low NOx by managing exhaust gas temperatures and by maintaining aftertreatment temperatures at optimum operating conditions in all driving conditions.
Said Dave Crompton, President and CEO of Achates Power, "It is particularly noteworthy that we were able to achieve the extremely stringent state NOx limits without any additional emissions control devices, reducing cost, complexity, and compliance risk of ultra-low-NOx powertrain solutions."
Click here to continue to reading
This article originally appeared in Overdrive April 7, 2022
---